Indoor Cycle vs. Upright Bike - What's the Difference?
Posted on
1260sc Rear Wheel Studio Cycle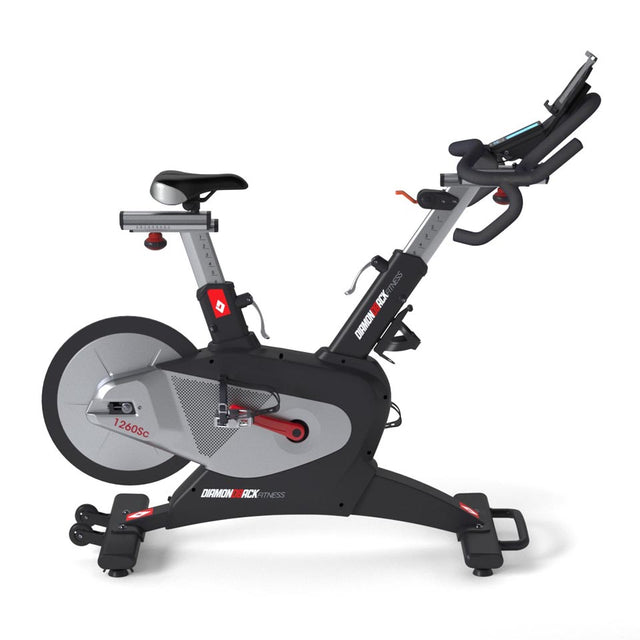 SAVE $500 + FREE Shipping!
Black Friday Sale: $999.99

$1,499.99
1260ub Upright Magnetic Exercise Bike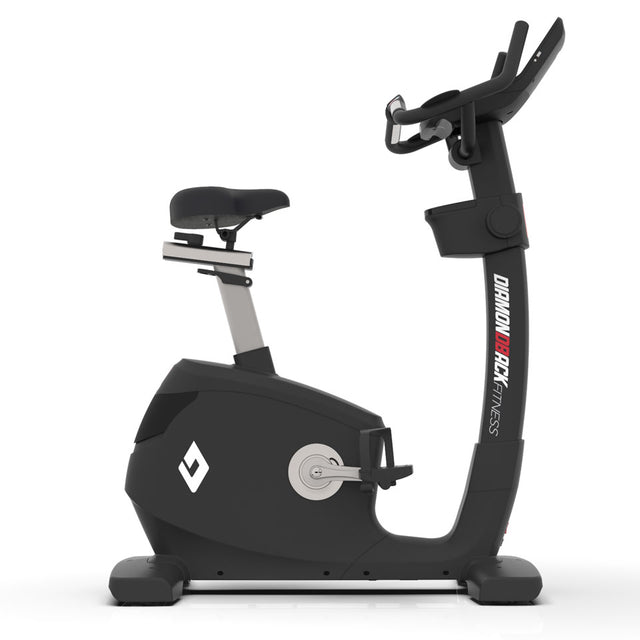 SAVE 35% + FREE Shipping!
Black Friday Sale: $799.99

$1,230.77
As you explore the market of exercise bikes, it is easy to become confused by the different options out there.
For most people, the most confusing part of choosing the right bike is understanding the difference between an indoor cycle and upright exercise bike.
While these two options may seem to be nearly the same, there are some key differences that should be considered when determining which is the right option for you.
Exploring Indoor Cycling Bikes
Also sometimes referred to as spinning bikes, indoor cycling bikes feature a weighted flywheel that is connected to the pedals via a transmission system that is quite similar to the system found in a road bike. And an indoor cycle also features a direct-contact braking system to provide additional resistance.
Since an indoor cycling bike is similar to a road bike in many ways, it also has to be ridden in the same manner. This means you will have to lean forward to a nearly crouching position as you ride the bike. You will also need to adjust the handlebars to suit your height and you will be able to simulate changing gears as you adjust the resistance by turning a knob. You can also vary the muscles that are targeted while creating a more intensive workout by pedaling while standing up when exercising on an indoor cycle.
Exploring Upright Exercise Bikes
From the outside, an upright exercise bike looks very similar to an indoor cycle. The mechanics, however, are a bit different. For example, most upright exercise bikes use electromagnetic induction to create resistance. In addition, rather than using brake pads, the magnets are used to slow down the rotation of the flywheel.
Most upright bikes come pre-programmed with a number of different preset workout programs that can be used to simulate the feeling of riding up and down a hill. They also typically feature a central console that allows you to fine-tune your workout based on a number of parameters, allowing you to customize your workout.
Upright bicycles also tend to be more comfortable than indoor cycles. Not only do you not have to crouch forward with an upright bike like the Diamondback Fitness 1260ub, but they also typically have wider seats with more padding than indoor cycles.
For advanced users and cycling enthusiasts, the indoor cycle is typically the better option. Their resistance delivery is superior to that of an upright cycle and they more effectively mimic the sensation of real-life cycling. They also offer a smoother and more natural workout than upright bikes.
Those who are simply looking to burn calories, lose weight and simply get in shape, however, are probably better served by the upright bike. In addition to offering a variety of workout options via the console, heart rate monitors and pre-programmed workout routines, upright bikes are more comfortable and reduce the likelihood of getting hurt or dealing with an undue strain.
Ultimately, both options will provide you with an excellent workout and can help you achieve your fitness goals if used properly.
Tags