Top 5 Reasons to Use an Indoor Cycling Bike
Posted on
1260sc Rear Wheel Studio Cycle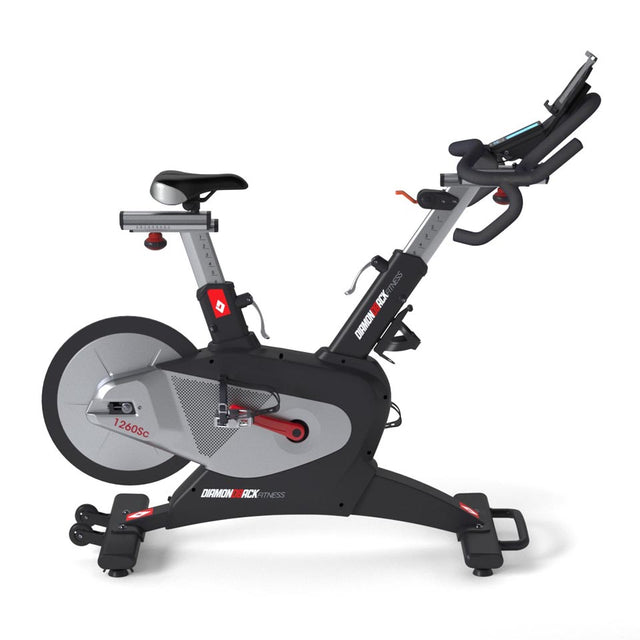 SAVE 35% + FREE Shipping!
End of Summer Sale: $999.99

$1,538.45
As you explore your exercise bike options, it is easy to feel overwhelmed by all of the choices that are available to you. One option that you may wish to consider is the indoor cycle bike. In fact, here are the top five reasons why an indoor cycle bike may be the best choice for you.
Reason #1: Simulate the Road Bike Experience
For the serious biking enthusiast, there really is no better option than the indoor cycling bike. Because the indoor cycle utilizes a flywheel and brake pad system that is similar to the system used on a road bike, it best simulates the genuine road bike experience. Just as with a road bike, you will need to lean forward in a nearly crouching position when using an indoor cycle and you will have the option so stand while pedaling. You will also need to adjust the handlebars to accommodate your height and you will use a resistance knob in a way that is similar to changing gears.
Reason #2: Increase Intensity
When compared to other types of exercise bikes, such as upright bikes and recumbent bikes, indoor cycling bike offers the most intense workout opportunities. Since they are most similar to road bikes, indoor cycles provide you with the most flexibility in terms of increasing resistance. Not only does this allow you to target different muscle groups as you workout, but it also allows you to create the most intense cardio workout possible.
Reason #3: Maximize Workouts
Even if you have a road bike, using an indoor cycling bike can provide you with a better workout while making the most effective use of your time. Since you do not have to prepare for outdoor elements, such as weather, traffic and stop lights, you can squeeze in a great workout in a shorter period of time. An indoor cycle trainer also allows you to target certain areas and in specific intervals because you can create the perfect road conditions for what you are trying to achieve.
Reason #4: Warm Up for a Race
Indoor cycles also offer a great option for warming up before heading outdoors for a race. Regardless of where the race is taking place, using indoor cycle bikes allows you to warm up without worrying about riding on roads that are unfamiliar to you or inadvertently causing damage to your bike right before the actual race.
Reason #5: Improve Recovery
For the serious biker, and indoor cycle trainer can also help you to improve recovery following a race or an intense workout on the road. After completing a race or going hard at training, it is important to spend 10 to 15 minutes spinning steadily in order to cool down. An indoor cycle bike provides you with the equipment you need to complete this task safely and effectively.
While indoor cycle bikes can be used by anyone who wishes to improve their level of fitness, they are best suited for serious cyclers who wish to take their fitness to the next level or who want to include the bike as part of their warm-up or cool down routine when racing or engaging in serious training.
Tags